Beautiful, don't you think? This art comes from a French site,
52k
.
I'm not sure what's better, looking at lovely photos of food, or gazing at delightful art renderings of food. All I know is, I'd like to eat and drink each one of these creations...
I also like this an awful lot: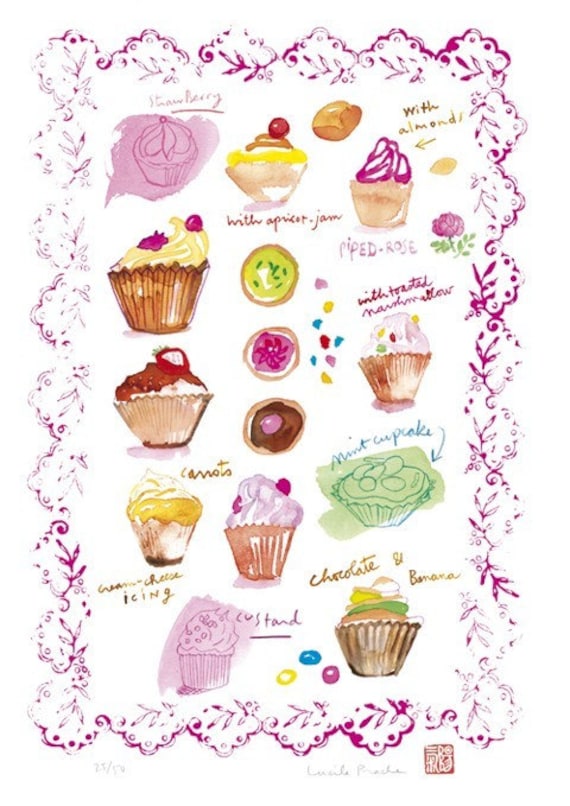 You can find this cupcake print at
Lucille Prache's Etsy shop
in an 8x10 size for $25. I think this would be really charming in a kitchen!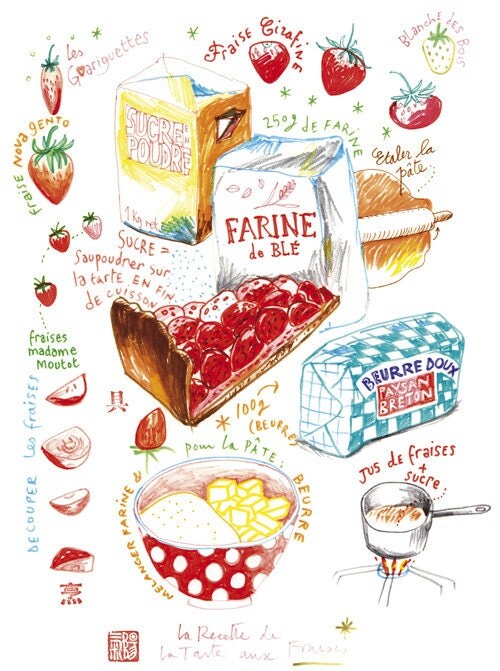 She's got TONS more, you must go see!
HERE
.
I think a little series or group of four hung together would be beyond charming.....