Want to have a STICKER PARTY??? (I do!)
Check out
these stickers
that my new reader pal Bonnie just told me about -- I'm so wild about them that I put them up above the stickers I found originally for this post!
And we also have these cuties:
Kawaii Sticker Flakes -- Ohajiki Stickers Cute Girls
, $6.80.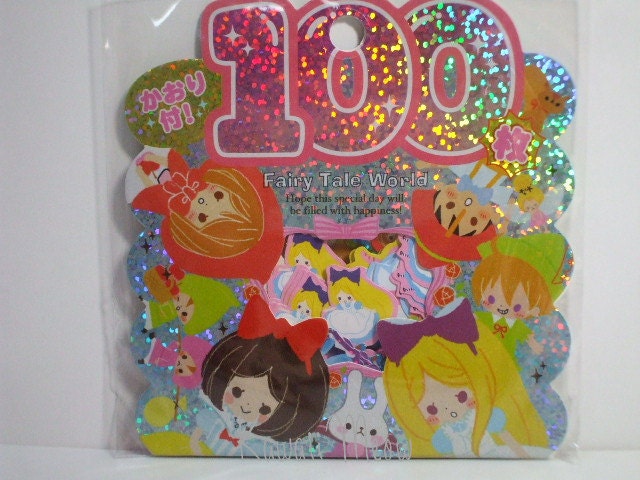 Kawaii Sticker Flakes -- Fairy Tale World
, $3.
Kawaii Japanese Cute Stickers -- Party Kitchen
, $3.50.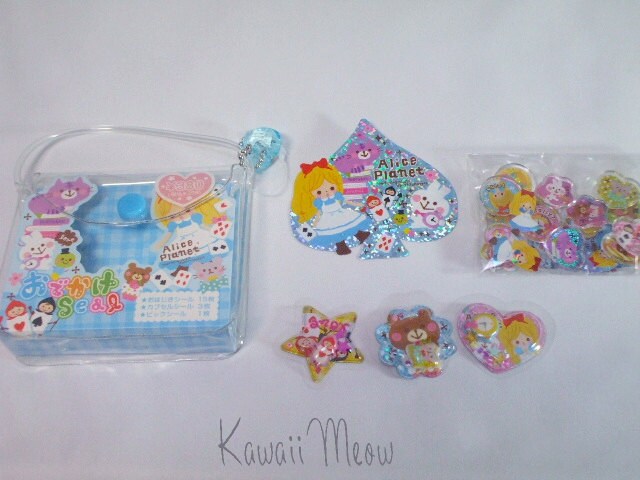 Kawaii Japanese Sticker Alice Set
, $10.
All of this sticker goodness can be found at the darling Etsy shop,
Kawaii Meow
. This online boutique also has
THE CUTEST fabrics
!